Stara Pravda
It all started with the desire to show guests a beautiful corner of our country. We wanted to show the truth – the truth about the Carpathian hospitality, endless landscapes, slender spruces and centennial peace. About the sun rising behind the mountains and about the summer rain coming down from the roof. That is how Stara Pravda was born. Since then we have been constantly changing and now we have:
– 1 ha of fantastic territory
– 34 interesting, completely different thematic rooms
– 5 comfortable cottages for different tastes.
– 2 restaurants with different concepts
– 2 outdoor pools
– 4 Jacuzzis
– 2 baths on firewood
– 7 gazebos and barbecues
– 2 lounge terraces
– 2 children's rooms
– Playground
– Yoga area
We are not for everyone. Because to be for everyone means to be for no one. We are for those who appreciate peace, tranquillity, who know how to enjoy the beauty around. For those who goes to the Carpathians to be in nature, get a new experience and feel our hospitality.
It is interesting for us to change, because time does not stand still. We always strive to give the guest on vacation more than he expects. Therefore, instead of a thousand words, we simply invite you to visit us, and the place where time stops! See you soon!
The legend of the Old Truth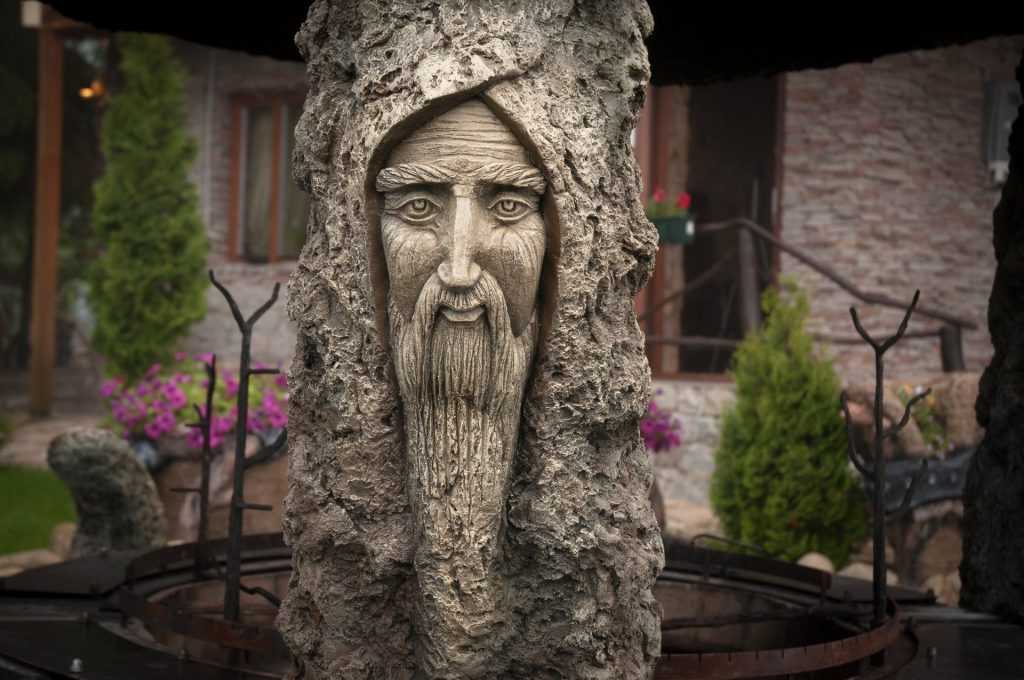 From time immemorial, many paths have been traversed by victorious heroes, many lands have been conquered by brave generals in search of truth, the eternal truth of existence… An unbridled thirst to know the Truth has inspired philosophers and alchemists to seclude for years in deep thoughts… And once…
Carpathians… Somewhere where the line of the horizon is formed by blue-gray peaks and steep slopes, where a lone cloud twists a dance with a beautiful spruce, and the warm sun paints patterns of green meadows, a young man passed…
For days he had travelled tirelessly along the paths. Behind him, there are endless fields, calm waters of the plains, turbulent streams of mountains, and thick bushes of the Carpathian forests… The young man overcame many obstacles, cunning, and wanderings, but he never gave up hope of finding the Truth, it was so dear to him… Everyone who met on his way described the face of the Truth in his own way, everyone seemed to have his own Truth – one the only one, and at any cost, he sought to know It…
In the meadow, he decided to rest, lay down on the fresh fragrant grass to gain energy from Mother Earth, inhaled the aroma of thyme, and fell asleep…
When suddenly a magical melody was heard from afar, which was so skilfully extracted from the pipe by the hands of a gray-haired old man… The young man was surprised and stood up: where did the old bagpiper come from so high in the mountains?…
– Grandpa, who are you?
– I am the Spirit of the Forest, – said the warm eyes. – Have you not lost your way, Son? Have you strayed from the path of truth?
– Yes, Grandpa, I'm looking for the Truth. But I don't know if it is still there. Have you heard anything about It?
– Son, I am old… I have seen many things in life, but the Truth is older than me, It is as old as this world… Once the world stands for It… It lived among people, other times came, people stopped respecting It, began to believe Falsehood, Its younger sly sister. That is why It hid from the human race, from her oppressors, settled high in the mountains, where only people with a brave spirit and a hot heart can find It, know It better… You can't hide the Truth anywhere, It is the eternal Old Truth… And whoever seeks it will surely find it…
At once the young man's mind was permeated with understanding, and his heart was filled with unspeakable joy… He looked around, breathed the healing Carpathian air of freedom, felt the boundless power of the beauty of his land, its untouched nature…
– Here it is – the Eternal Old Truth !!!… It is here… and I understood It! The young man shouted happily, and the words echoed down the mountain ridge.
Grandpa smiled warmly.
"Yes, Son. Truth is the love of life, it is freedom – the greatest treasure of a man… harmony with untouched nature… and the earth on which we stand, is endowed with Its spirit…
Our Team
Tokarchuk Volodymyr
Manager
I greet you, Our welcome guest in Stara Pravda! I inspire our Fairies of Purity, handymen, administrators, restaurant workers and fulfill your most demanding hopes that you will receive a little more than you expect and want to come back again and again!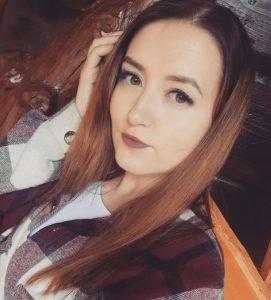 Костенко Наталя
Адміністратор
Найбільше в своїй роботі я люблю дарувати позитивні емоції нашим гостям, бачити Ваші щасливі та щирі посмішки, а також допомагати зробити Ваші особливі моменти ще більш незабутніми та казковими ❤️
Storozhko Lesya
Administrator
What could be better than a vacation in the Carpathians? Believe me, nothing. Do you doubt it? Then, I am waiting for you in Stara Pravda. Time will stop here. And I will take care of everything else.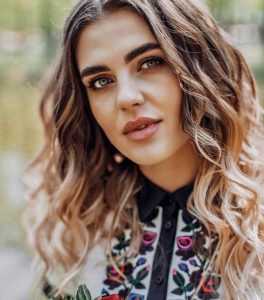 Yanush Khrystyna
Booking department
You will not be able to see me when you visit us on holiday, but the booking department is an integral part of the complex. I will help you organize an unforgettable vacation at our place! Receiving your call, I can tell everything, suggest, send video samples ... I promise the most demanding guest will be satisfied❤️! I will be glad to help!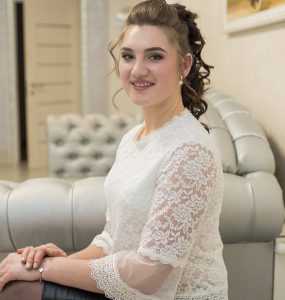 Nimas Yordana
Fairy worker
The guest should always feel at home. Pleasant smell, perfectly made and clean bedding, the shine on the furniture will accompany you during your vacation. See you in the mountains!
Vasyltsiv Taras
Master
Handyman in the Stara Pravda Complex. I maintain the economy at a level so that you are warm, comfortable, convenient, and cosy during your vacation in the Carpathians. If you want to have a barbecue, I will immediately rekindle the fire for it. And after a busy day, I can rekindle the fire for your bath with a broom.
Skrynnyk Yuliia
Waiter
Upon arrival to visit us, I will help you in choosing delicious Carpathian dishes and homemade liqueurs, decorate your table for a romantic dinner and other celebrations. A smile is the business card of a waiter, see you in the mountains!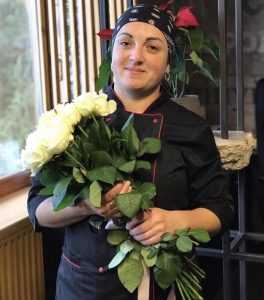 Turuk Tetiana
Cook
I love my job, the way to the Heart lies through delicious food and drinks, upon arrival to visit us, I will prepare delicious dishes for you.