How to Prepare for a Hike in the Mountains: What to Bring?
20 July 2021
Mountain hiking is an unforgettable adventure that can provide a record number of positive emotions. But if you have little experience in hiking, it is important to pay enough attention to the preparations. Otherwise, the long-awaited vacation can turn into torture. Let us discuss in detail what is required to know about mountain hiking and how to pack a backpack.
Let us start from the beginning
Preparing for mountain hiking is not just about packing. It is necessary to plan a trip in advance. In an ideal scenario, it is recommended to allocate for this purpose a whole year. But rapid preparation can be carried out a couple of months before the intended departure. Preparing a hike for beginners, it is important to complete all the basic steps.
Route working out depends on the number of days of vacation, the physical fitness level of the participants, the time of year, and personal preferences. The whole route and overnight/day-accommodation sites should be marked on the map. Keep in mind that if your hiking route goes through border areas, it is required to obtain a permit in advance. And you have to pay a fixed fee at the entrance to the protected area.

It is necessary to determine who will participate in the hike and approve the group composition.

It is required to prepare a food list – a detailed menu with calculations of groceries requirements for each person (in grams). Also plan how much water each hike participant will have to carry, where supplies can be replenished so they are enough to satisfy thirst and cook food.

Preparing accouterments – it is important to choose a backpack, a tent, a rug, a gas burner (with a cylinder)

in advance. All of the above can be rented if you are not sure that the equipment will be useful later. It is better to buy/ rent equipment at least a couple of days before departure to have time to learn how to use it, to make relevant adjustments. Kitchen utensils, such as one or more woks for the group, a bowl, a cup, a spoon for each participant, should be packed in addition.
A first aid kit should be packed. As a matter of fact, two first kits have to be prepared for

hiking with beginners

or experienced hikers. The first kit is the general one intended for the whole group, the second is personal. The personal first-aid kit should include medicines taken by the relevant person in case of any chronic illnesses.

Preparation of clothing and footwear – you should take only the minimum necessary things, which we will discuss in more detail below.
The preparation that everyone forgets about
What to take to the mountains? Being fascinated with this question, most people forget to check whether the hike is within their scope of abilities! Of course, it is recommended to do sports and have an active lifestyle all the time. But if you always lack time or motivation, start training at least a couple of months before the trip to the mountains.
This will help to survive the upcoming physical exertion more easily and get the most out of the hike. It's hard to expect that gorgeous scenery, natural beauty, and vibrant sunsets will touch a hiker who's panting up the trail with a backpack.
When preparing for the hike, pay attention to developing endurance and physical strength (but not gaining muscle mass). For this, running and/or cycling, squats, push-ups, pull-ups, abs crunches are great. Starting with minimum loads, gradually increase them. Such training can be done at home.
It is recommended to undergo a medical examination and the basic tests shortly before the trip. This will help diagnose and treat diseases that you did not even know about (in the early stages) or "fix" chronic issues.
Let us pack equipment for a hike in the Carpathian Mountains
Hiking conditions and the list of accouterments depend on weather conditions, local infrastructure, and many other factors. Let us look through the list of equipment required for the Carpathian Mountains, the most accessible destination for a Ukrainian hiker.
Basic list
Everything required for hiking in the mountains can be roughly grouped into two categories: basic equipment, which will be needed in any case, and seasonal items.
A small backpack with a capacity of 20-35 liters is enough for one day climbing, for example, from the Zarosliak resort to Hoverla and back. It will fit light snacks, water, and little things that may be required during the hike. A capacity of 40-50 liters is sufficient for a few days hiking, and it is safe to go to the mountains for up to 7 days with a backpack accommodating 60-80 liters. For a longer hike you need an expeditionary model with a capacity of up to 100 liters, but be prepared – it will be very heavy to carry.
Experienced hikers manage to travel for months with backpacks accommodating 40-60 liters. They use the lightest equipment available and restock food at least once every 5-7 days. But this is more for "freelancers" who have chosen traveling as their lifestyle.
It is recommended to choose a backpack that has a waist belt, so the load evenly is distributed evenly. Beginners should start with technical packs that feature padded inserts on the back. The lightest, frameless models require the experience and ability to pack everything required in the mountains flawlessly. Adjust the strap length and waistband in advance, manage the length of the slings, and practice folding things properly.
Preferably take a two-layer all-season tent with a lightweight frame. Such models are not cheap, but they are easy to rent. Avoid thin Chinese tents – the first dew will soak through the fabric. Fisherman's models are too heavy and bulky, it will be difficult to carry them to the mountains.
A sleeping bag can also be rented. It is better to take the lightest possible model (up to 2 kg). Check the temperature mode recommended by the manufacturer – the middle of the three indicated on the label. A sleeping bag with a comfort temperature of 0 to +5 degrees centigrade is suitable for summer hiking in the Carpathian Mountains is (is quite chilly in the mountains at night).
As to transitional seasons, it's better to use a sleeping bag with a comfort temperature of -7 to -12 degrees centigrade. Winter hiking would require a sleeping bag with a comfort temperature of around -20 degrees centigrade. Do not be afraid of such temperatures – it is not that cold in the Carpathians, but the surrounding temperature feels a little different there due to the high humidity.
It is always on the list of things you need for mountain hiking. This equipment item will provide a comfortable sleep despite the rocky ground, and good thermal insulation. The budget option is an EVA Karrimat at least 0.8 cm thick. More expensive pads that can be folded accordion will provide better insulation and save space in the backpack.
Maximum comfort is provided by special inflatable and self-inflating models. With a thickness of 2.5 cm, they ensure effective insulation, conceal unevenness of the ground. Sleeping on such a pad will surely provide quality rest.
This is a space-effective counterpart of the ground pad. A sit mat allows hikers to have a short rest break or a morning tea with comfort and without the need to take out the ground pad and unpack. Foam mats are the cheapest and optimal option since they are not damaged by prickly branches or mud.
Spring-autumn trekking boots are a versatile option that is suitable even for summer and winter hiking. Although these boots have no insulation, their top part made with high-tech membranes supports a suitable microclimate quite effectively. But the main advantage of trekking boots is the stabilization of the ankle joint. This protects the hiker from injury and reduces the feeling of fatigue in the evening.
In case of urgency, you can use ordinary boots with waterproof tops and clinging soles for spring-autumn and winter outings. Durable comfortable sneakers with a cleated sole are acceptable for a summer hike.
It gets dark quickly in the mountains in the evening, so sure enough you will use a flashlight every day. The most convenient options are headlamps that leave your hands free. When thinking about what to bring for the mountain hiking, choose the compact LED flashlights that save power – a set of batteries may be enough for more than one hike. Nevertheless, spare power sources should be taken just in case.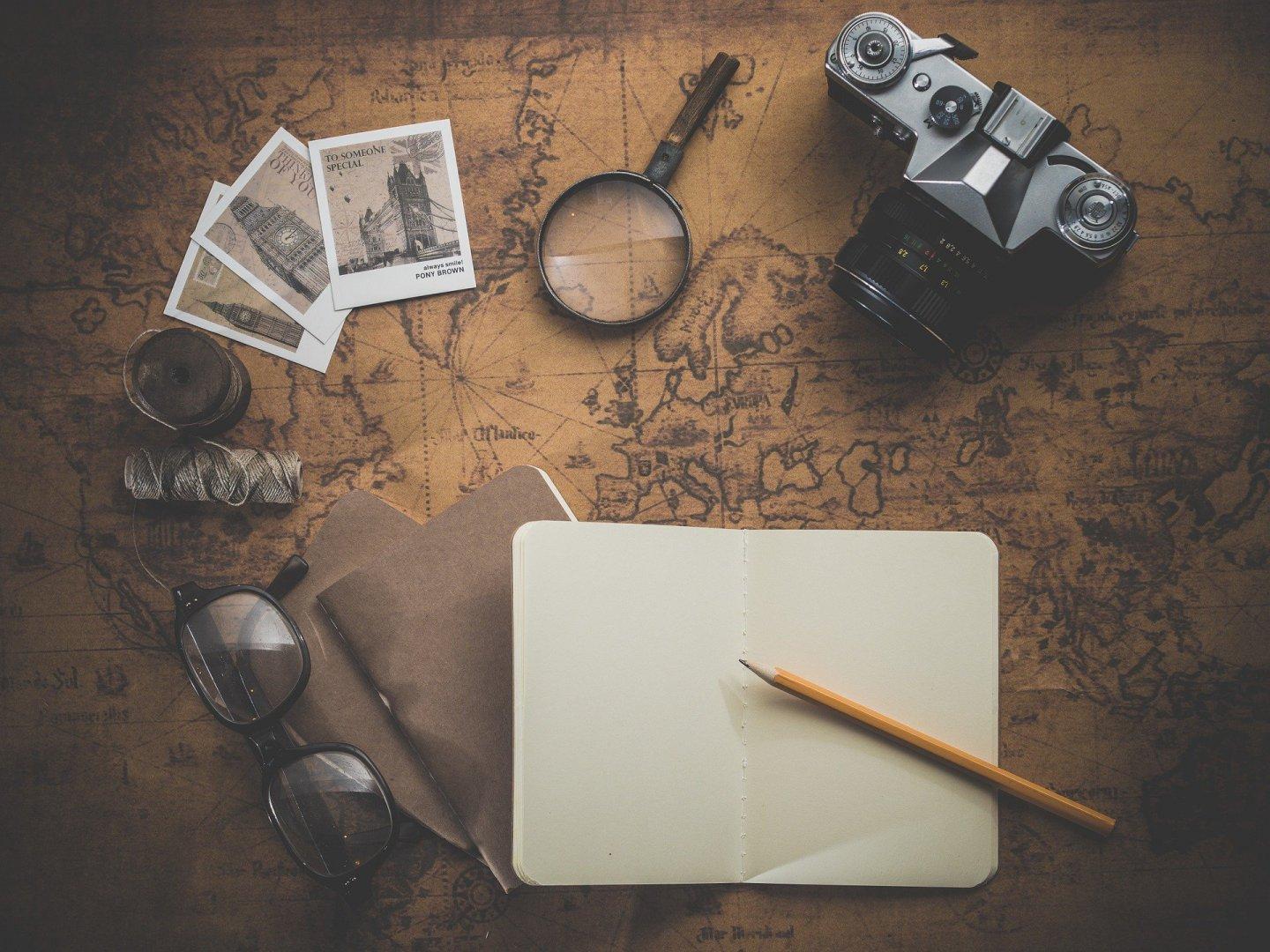 A map should be taken in any case, be it hiking for beginners or experienced hikers, even if you have an excellent eidetic memory. Buy a classic paper copy where you can make all the necessary notes. It is not recommended to depend on an electronic map downloaded into a tablet that gets discharged quite quickly, and the GPS navigator is suitable only as an auxiliary tool.
A campfire is a romantic symbol of camp life. The flavoriest food can be cooked on it, and its flame warmth can keep you warm in long evenings. However, in reality, it is required to observe strict safety precautions when making fire, choose only the arranged campfire sites, and patiently collect dry deadwood.
If you want to accelerate and simplify the food preparation process, to be able to boil water regardless of the weather, then choose the gas equipment. The kit includes a cylinder and a burner. Fuel in a compact package is sold in any travel store and is very economical. Such equipment requires careful handling, but it completely solves the problem of making a fire for cooking and making hot drinks and saves the forest from accidental fires. When it comes to winter hiking, it is recommended to choose a liquid fuel burner or reactor.
Such a cooking set should definitely be on the list of things to take with you on a mountain hiking or any other nature outing with an overnight stay. And you can make a fire at regular camping sites for your own pleasure.
In addition, some of the must-have personal items that will come in handy on any hiking trip include:
 

sunglasses;

hygiene kit (toothbrush and toothpaste, soap, toilet paper);

dry bag for belongings and equipment (can be replaced by a thick plastic bag);

documents in a waterproof pouch;

sunscreen with SPF 50;

lip salve;

water bottle for 1,5-2 liters;

personal first aid kit;

travel-size towel (preferably made of microfiber or other quick-drying fabric).
When deciding what to take on a hike in the mountains, you should get away with the above list. Do not include lots of cosmetics, electronics, and other unnecessary things. They only make your backpack weigh more.
Additional things for a summer hike in the Carpathians
To make sure that weather will not catch you by surprise, it is recommended to decide in advance what to take on a hike in the mountains in the summer in addition to mandatory equipment:
a lightweight jacket to protect you from moisture and wind;

a waterproof poncho or raincoat;

light shorts and long pants made of synthetic fabric (transformer pants are ideal);

T-shirts (1 or 2 for every 4 days);

sunhat or cap;

fleece jacket/sweater;

thermal underwear or a set of light pants and a T-shirt for sleeping;

socks (3 or 4 pairs of thin socks and 1 pair of warm ones for sleeping);

the required number of underwear sets;

flip-flops, sandals, or lightweight breathable sneakers for camp.
Additional things for a winter hike in the Carpathians
If you do not have sufficient hiking experience, it is not recommended to start with the winter trip to the Carpathians. For those who are confident in their skills, we advise to take the following things:
down parka;

a thick windbreaker or ski jacket;

two sets of thermal underwear (synthetic for the day, woolen for sleep);

warm trekking socks (3-4 pairs and one pair for sleep);

hiking leggings/shoes/flashlights;

membrane pants (insulated membrane or thin membrane + fleece);

jacket made of fleece or polartek;

warm hat;

buff or scarf;

ski gloves – 2 pairs;

snowshoes and/or crampons;

the required number of underwear sets

.
Additional things for a spring/autumn hike in the Carpathians
In May or October, there are not many tourists in the Carpathian Mountains, so you can fully enjoy a vacation in solitude. However, this is the time when the weather likes to give surprises. In addition to equipment, take with you the following:
windbreaker or a thick membrane jacket;

thin down parka or warm vest;

pants of fleece and membrane (or heavy synthetic fabric);

warm hat;

two sets of thermal underwear (synthetic for daytime, woolen for sleep);

one pair of fleece gloves and one pair of windproof gloves;

hiking leggings/shoes/flashlights;

set of socks and underwear from the summer list;

sneakers for camp.
Let us pack the first aid kit
To understand what medicines to take on a trip to the Carpathians, you need to consider what problems you may encounter on-site. Most often they include injuries and pain in the joints/muscles, colds, mosquito bites (in summer), allergic reactions, cuts, indigestion.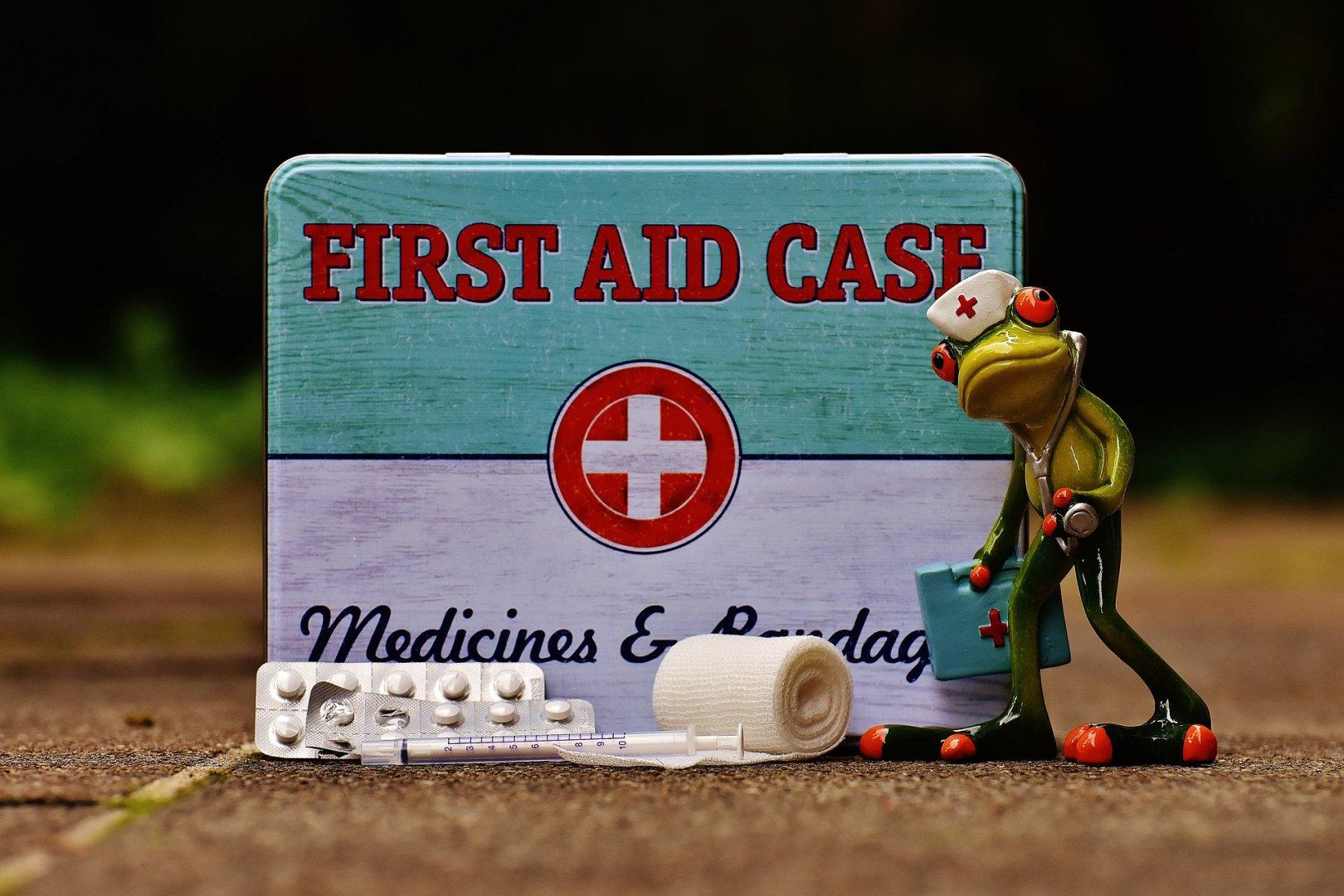 Therefore, the list of things you need to take on a hike in the mountains is quite diverse:
medications for your chronic illnesses;

sterile bandage and absorbent cotton;

1 piece of an elastic bandage or according to the number of joints of concern;

stick iodine;

peroxide;

a mild painkiller;

band-aid;

powdered antipyretics (like Fervex);

throat lozenges;

vasoconstricting nasal drops;

gastrointestinal sorbents (such as Atoxyl) and enzymes (such as Mezim);

broad-spectrum antibiotics;

pain-relieving ointment;

thermometer (mercury-free).
How to simplify preparations for a hike in the mountains?
If you feel that the full-scale preparation for mountain hiking is too long and tedious, there is no need to abandon the idea to go to the Carpathians! It makes sense to find a comfortable hotel or cottage not far from the main natural and cultural attractions of the region. You will be able to have one-day outings yet full of experience with a minimum amount of things and supplies. At the same time, you can enjoy all the benefits of civilization, without puzzling over what equipment is required for hiking.